What Does Marketing Automation Mean? 
Using marketing automation is a way of using current tools in technology to help lessen the load of computer work when it comes to digital marketing. It's a process that can function on multiple levels, flow through all kinds of processes, and be customizable through many campaigns and media channels with automation.
Businesses can use marketing automation to send messages automatically to specific target audiences. Such messages can be sent through email, text message, websites and even social media posts. 
Once set up, these messages can be sent automatically on a timed schedule. The schedule includes detailed instructions– this term is often called a "workflow". These can come from custom design structures, pre-made templates, or modified general content.
Who Uses Marketing Automation? 
Companies of all sizes– small, medium and large can use marketing automation to their advantage. Many digital media companies effectively use marketing automation platforms to automate their marketing campaigns and get client leads. The automation competes for multiple repeating tasks so that the actual employees of the business can spend valuable time handling top-priority problems.
Any business can use marketing automation if they are selling products or services online. Today, most if not all successful (and startup) companies are on the internet. The term "digital marketing" is now becoming simply "marketing" because so much of it is done online or through social media and email. Anyone looking to further their company's lead generation can benefit from marketing automation.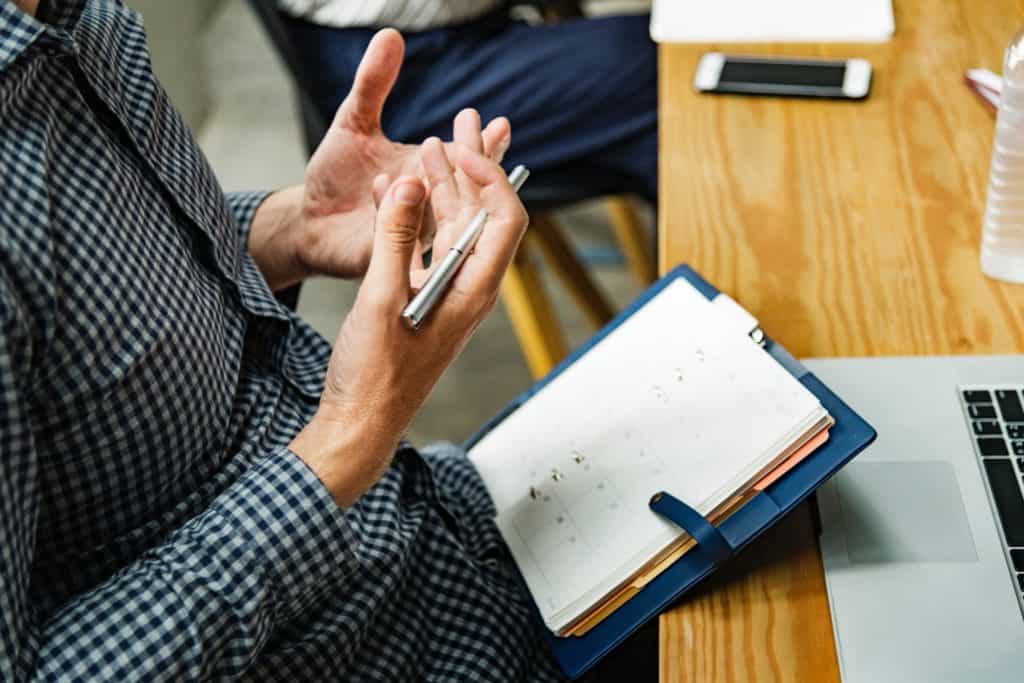 How Does It Work? 
The way automation helps with marketing is it allows marketers to "streamline" their leads and customer interaction to an extent. It helps with nurturing and scoring as well as overall RIO (Return on Investment). Automation saves time and reduces costs of relying on humans to carry out digital, scheduled tasks. 
A few things you'll need for your setup is a central marketing database, an analytics system, and a way to navigate engagement.
A marketing database keeps all your marketing data and customer relationships organized in one place. This can be used to observe target audience messages and keep records of all your marketing history.
The analytics side of this is a place for you to view how your actual marketing campaign is progressing of declining. It shows graphs, data, and percentage depending on which specific aspect of your campaign you want to monitor. What worked or didn't work? And how can you change it for next time to optimize ROI?
The engagement aspect holds a container for content creation, inbound marketing, engagement, and lead management of all the various processes and conversations online. How does your automation communicate online or offline to customers, spam, etc?
Does Everyone Need to Automate?
Every B2B and B2C relationship needs marketing. What do relationships lead to? Sales (hopefully). Creating sales requires interpersonal connections and a relatable knowledge to a product or service being offered. This is what the role of marketing is these days. Relating to one-on-one with potential or prospective customers.
But a lot of times, taking the time to relate to each customer on a one-on-one basis simply isn't realistic after a while, especially when a company is growing. Eventually, someone becomes in charge of the marketing process. For a while, one person might be able to handle everything on their own: strategy, scheduling, performance, conversions, and scaling. Over time, though, it can get overwhelming to the point where a team may be needed. 

Redundant tasks like emailing, writing, organizing, and responding to inquiries inevitably become expensive and challenging to keep up with. We advise getting into marketing automation before this happens! 
To help you better understand what exactly marketing automation looks like, here are several definitions from automation companies and digital Marketing websites themselves:
At its best, marketing automation is software and tactics that allow companies to buy and sell like Amazon – that is, to nurture prospects with highly personalized, useful content that helps convert prospects to customers and turn customers into delighted customers. This type of marketing automation typically generates significant new revenue for companies and provides an excellent return on the investment required. – Hubspot

Marketing automation is the use of software and Web-based services to execute, manage and automate marketing tasks and processes. It replaces manual and repetitive marketing processes with purpose-built software and applications geared toward performance. – Techopedia
Having a marketing automation platform in place means an easier, more open opportunity for personalized email marketing and customer messaging. Many people think the word "automation" means robots are taking over, or perhaps an automized strategy might make you feel like it's a bit impersonal, tacky, or "forced". But when used correctly, automation can influence your company across innumerable digital channels. 
With automation, businesses are freer to put more quality toward other marketing tasks like campaigns and communication. It becomes easier to customize company offers ad create relevant, informational content for your website, etc. Data collecting is another important aspect many people can better focus on once an automation system is in place. 
Marketing Automation: A Path for Empowerment 
Here is a list of only a few things that can empower your company while using different marketing automation software: 
Increase and improve cross-channel user experiences, making sure every platform has the best point of interest for an effective conversion optimization

Add a lot of quality content toward your target audience and their specific preferred online platform (social media, email campaigns, etc.)

Create an in-place marketing pattern for scheduling and creating content. 

Testing and analysis: A/B tests for things like titles, headers, email topics and send times, and personalized ads.

Observing specific customer demographics based on their unique interests, age, location, and behavior, etc. This is also called "segmenting".
What Tools Help With Marketing Automation? 
It's important to know that every company is unique and will require different automation platforms. That said, many different automation tools have specific roles and were made to different types of organizations and functions. 
Some examples of automation for digital marketing strategy options include:
Do your research before sticking to one software– and keep in mind that usually, software companies might offer a free trial or a discounted first month of use, so take advantage of those offers before committing to one specific platform. 
How to Choose the Right Automation Company for Your Business 
Nobody can tell you what is "best" for you or your business except for you and your team. Many different automation types work for all different companies throughout all types of variables. But if you are interested in searching, there a few things to look for specifically as it applies to your business: 
How are the analytics and what will you need to use them for most? 

What targeting features does the software have that can best help your automation process?
For example, if you're a social media marketer you will want to use a relatively detailed SMM analytics platform with things like IG ads, Facebook ads and automated social media responses to DMs and comments. But if you're a service-based business serving a local area, you will want to look for an automated platform with good help with landing pages, search engines, and mobile devices so you can get found by potential customers looking for you in the area. 
Some other things to look for are import/export options, customizable content, and CRM integration. Further, you can look for website visit tracking, search engine optimization (SEO), email marketing, inbound marketing, etc. It's helpful to know your role in the marketing world and what exactly you can improve on with automation. 
What Do We Need to Start? 
Aside from the proper software, for good marketing automation, there needs to be both good strategy and tactics. What is the difference between the two? Strategies are more of a creative and specific outline of how something is going to be marketed. Tactics are the "how" that explain what, when, and how the actual marketing techniques till be carried out. To have successful online marketing, there needs to be a balance between both the strategy and the tactics. 
As you can see, automation is the way of the future for any marketer. Want to set something up to automate your business? Get your butt over to a strategy call with us today– we geek out on all things automation marketing!